Precision Home Inspection of America is
"The Home of the Two Inspector Inspection"
What Makes Precision Home Inspection of America the Obvious Choice .... Every Full Inspection Includes:
Two (2) Expert Inspectors (Certified Master Inspectors, Engineer, Home Inspector Instructor)
on Every Inspection....Providing Peace of Mind Two Inspectors at a Time!
State of the Art Picture Diagrammed Narrative Reports With Approximate Repair and Replacement Costs Delivered Within 24 Hours
"Wire undersized for 150 amp service. Rust and corrosion found on breakers. Contact specialist for repair. Repair cost should be aproximately $200."

Thermal Imaging
200% Inspection Guarantee



Building Permit Certifications and Renovation Drawings for Permits (Click Here)


Free 90 Day or 22 Days After Closing (Whichever Comes Last) Inspection Warranty



Free 1 Year Membership in "The Homeowners Network"
Free Resource Books




Free Recall Chek on All Appliances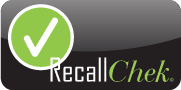 Free 90 Day or 22 Days After Closing (Whichever Comes Last) Termite Protection Plan



Free 90 Day or 22 Days After Closing (Whichever Comes Last) Warranty on Main Sewer and Water Lines (Not Visible During Inspection) Protection Plan

Free Mold Safe Warranty That Covers Any Mold Present in Your Home That Was Not Present During the Original Inspection Up to $2000
Termite Inspection Included, Free Discount Coupon on Treatment Services

Environmental Testing Through a NY State Certified Laboratory

Hank Jaworowski - NY State Licensed Home Inspector and Home Inspector Instructor, Certified Master Inspector, Former Contractor with Over 30 Years of Construction Experience 2001 National Contractor of The Year National Association of The Remodeling Industry (NARI)
Lee Jaworowski - NY State Licensed Professional Engineer Since 1979 and Home Inspector, Certified Master Inspector
Eric Jaworowski - NY State Licensed Home Inspector, Architectural Designer, Certified Master Inspector


Our Pledge to You -
"We dedicate 100% of our time and energy delivering First-Class service to you, our customer.
Our philosophy about real estate is simple. We put ourselves in your shoes, treat you like family and treat your money like it was our money. The greatest compliment we can receive is a referral from you to a friend or family member.
Our goal....... is to become Your personal building consultant for life!"



Newsday reporter Stephanie Koithan followed us through a home inspection and highlighted us in Newsday's article,
"What You Need to Know: Home Inspections"
that appeared August 16, 2012.
Click here to view.


"We Provide Peace of Mind 2 Inspectors at a Time"

Schedule an Inspection Now Click Here or Call 631-360-7722!
Visit Our Other Websites
http://www.longislandhomeinspection.org
http://www.nassaucountyhomeinspection.org
http://www.suffolkcountyhomeinspection.org
Call Us Anyday Between 8am and 9pm
Office Phones
631-360-7722
551-556-4663

Member of Practicing Institute of Engineers
"I was intrigued and impressed by the model of two inspectors, and appreciated their quick reply and ease of scheduling. We've used Precision twice now, for two separate homes, and could not be more satisfied. They have a distinct focus on educating the owner about the house they are purchasing. And not just about the house as it is, but forward-looking maintenance, too. They were thorough, spent time answering our questions, and provided a very clear, easy to read report with many photographs. We could not offer a stronger endorsement of using them for a home inspection. -- Todd P., Ph.D., Port Jefferson, NY"
"There are plenty of websites for inspectors. The fact that you send 2 inspectors prompted me to inquire further. After interviewing Hank, I was sold. My inspection was very thorough and gave me peace of mind. I showed the agents the report and they were impressed with the pictures and the detail. I would definitely recommend to anyone as their details provided me with the leverage to renegotiate a better purchase price." Thanks Frank
An Official Member Site of LongIsland.com
Long Island New York Web Community